THE BARNET – May Edition: The PROM Special
Posted On: 2017-05-19 15:51:26 ; Read: 1818 time(s)
Hello gorgeous readers! Welcome back to THE BARNET. Every month the Lush Hair Extensions team share their favourite posts from their favourite long-haired beauties, serving up some serious hair extension inspiration. This month, however, we're doing things a little differently...
That's because it's prom season! You may be worrying about your GCSEs or frantically cramming for your upcoming exams, but we know there's part of you that's perfecting every little detail of your prom night look, from your nails to your shoes. To help you out with your prom hair, we've collected some fantastic posts, bursting with long hair inspiration.
50+ Long Hair Looks from the Latest Catwalks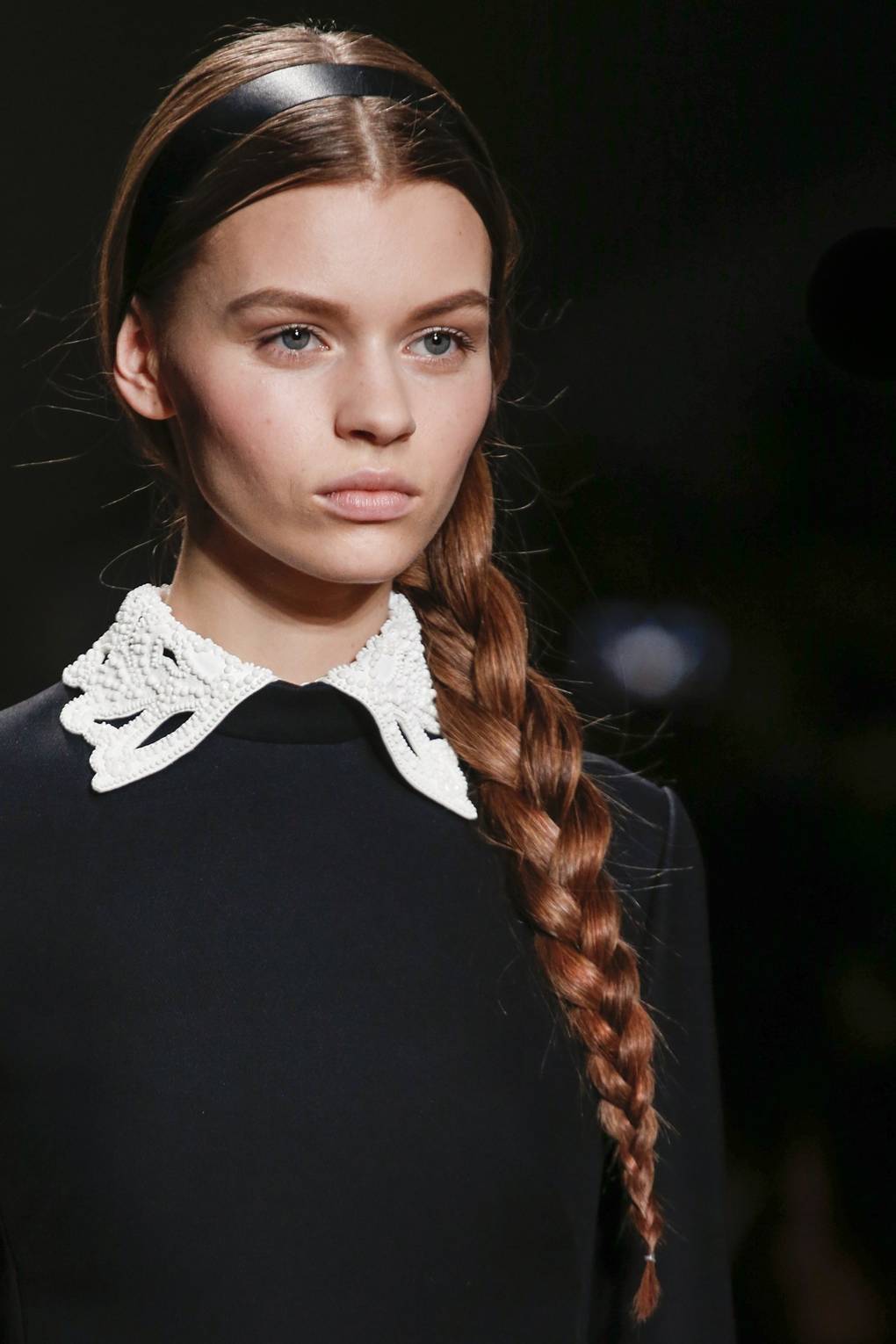 Glamour has done us a serious solid this season with its bumper list of a la mode long hair styles, sourced from catwalks, red carpets and campaigns. Entirely on trend, this collection of loose locks, interesting cuts, en pointe updos and styling inspiration features a potential prom look for long haired lovelies of all fashion sensibilities, from the daring to the demure. Featuring wet looks, slicked back styles, plaits, buns, blow drys, big volume and stylish twists, there's plenty of material to inspire your prom night hair style here.
Hippy Hair for Prom Night
Gorgeous Instagrammer and Etsy maven Fern Jenner has to be one of our very favourite customers. With a wonderfully laid-back attitude, quirky vibes and charming, hippy aesthetic, Fern wears our extensions in her unique way – and it looks beautiful. If you want to channel Fern's style as part of your prom night look, take a peek through her Instagram snaps, they're full of amazing plaits and updos for those of us with a beachy, Bohemian vibe.
The Prom Night Bun
Planning a princess-esque prom look? This beautiful bun updo posted by @hackssforhair is a magical option which will add volume and elegance without covering up any of your gorgeous dress. Follow the steps in this video (or ask a friend to help) to create the look.
Prom Hair Inspiration A-Plenty!
Still searching for the perfect prom night hairstyle for your long locks? Pay a visit to the amazing Makeup Wearables website, where the beautiful Tina has shared a huge array of styles which work perfectly in her long, voluminous hair. Tina also shares tonnes of great long hair content on her YouTube channel and Instagram. Get following!

Don't forget to keep an eye on our blog for upcoming step by step prom tutorials!
No Comments Found!